eingestellt am 5. Jän 2018
Guten Morgen
Zur Zeit gibt es die App "Tɪɴʏ Tᴇxᴛ Keyboard" gratis. Der normale Preis liegt bei 0,59€. Die durchschnittliche Bewertung liegt bei 4,3.
Nichts aufregends aber umsonst kann man es sich mal ansehen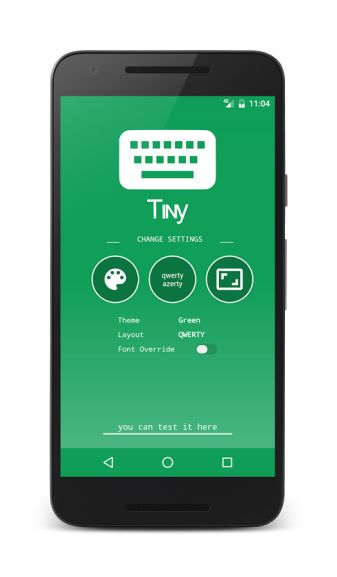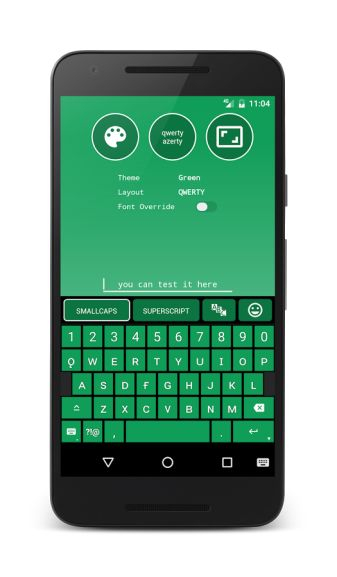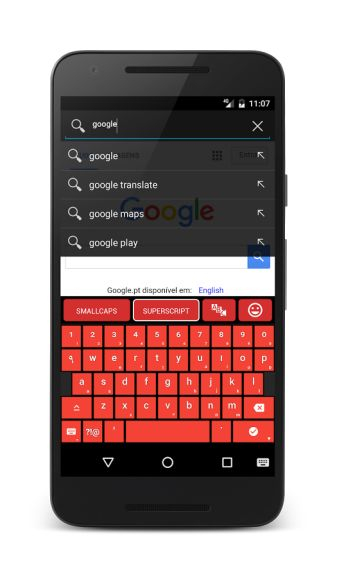 Tiny Text is a FUN keyboard that lets you write very small letters in any application.
- EXPRESS YOURSELF - Wʀɪᴛᴇ Lɪᴋᴇ Tʜᴇsᴇ ᴼʳ ᴸᶦᵏᵉ ᵀʰᵉˢᵉ
Use it to express yourself or just to be original in your chat group. Surprise your friends!
It has 2 tiny text modes: SᴍᴀʟʟCᴀᴘs (SMALLCAPS) and ˢᵘᵖᵉʳˢᶜʳᶦᵖᵗ (SUPERSCRIPT), normal text, special tiny numbers & punctuation and +800 emojis!
Mix between them to make your own style!
* Now with SUBSCRIPT too, including numbers! *
- NOT A GENERATOR -
Its a normal keyboard that you can use directly in Facebook, Messenger, Whatsapp, Snapchat, Instagram, Gmail, Hangouts, Hotmail, ...virtually ANYWHERE! no copy/paste!
- CUSTOMIZE KEYBOARD -
You can choose between 8 COLORS or set your own keyboard SIZE. Tiny Text also supports different keyboard layouts: QWERTY, AZERTY, QWERTZ, DVORAK and Colemak.
- ADVANCED SHORTCUTS -
Easy shortcut icon to change between installed keyboards or to customize it. Swipe left to 'backspace', right to 'space' or down to hide the keyboard.
- FONT OVERRIDE -
If some keys don't appear or rectangles are shown instead of characters, you can use font override to show them properly. This means that your native android doesn't have a font that renders the character. But even if you cant see the letters while you write in other app, you can send it and the other end will receive it!
- ACADEMIC USE -
Subscripts and superscripts are perhaps best known for their use in formulas, mathematical expressions, and specifications of chemical compounds and isotopes, but have many other uses as well.
This is the only app in Play Store that lets you use these characters directly in a keyboard. We hope you like it!