eingestellt am 16. Jun 2019
Dieser Deal ist leider abgelaufen. Hier sind ein paar andere Optionen für Dich:
Die App gibt's derzeit kostenlos. Normalerweise kostet sie 0,59 €.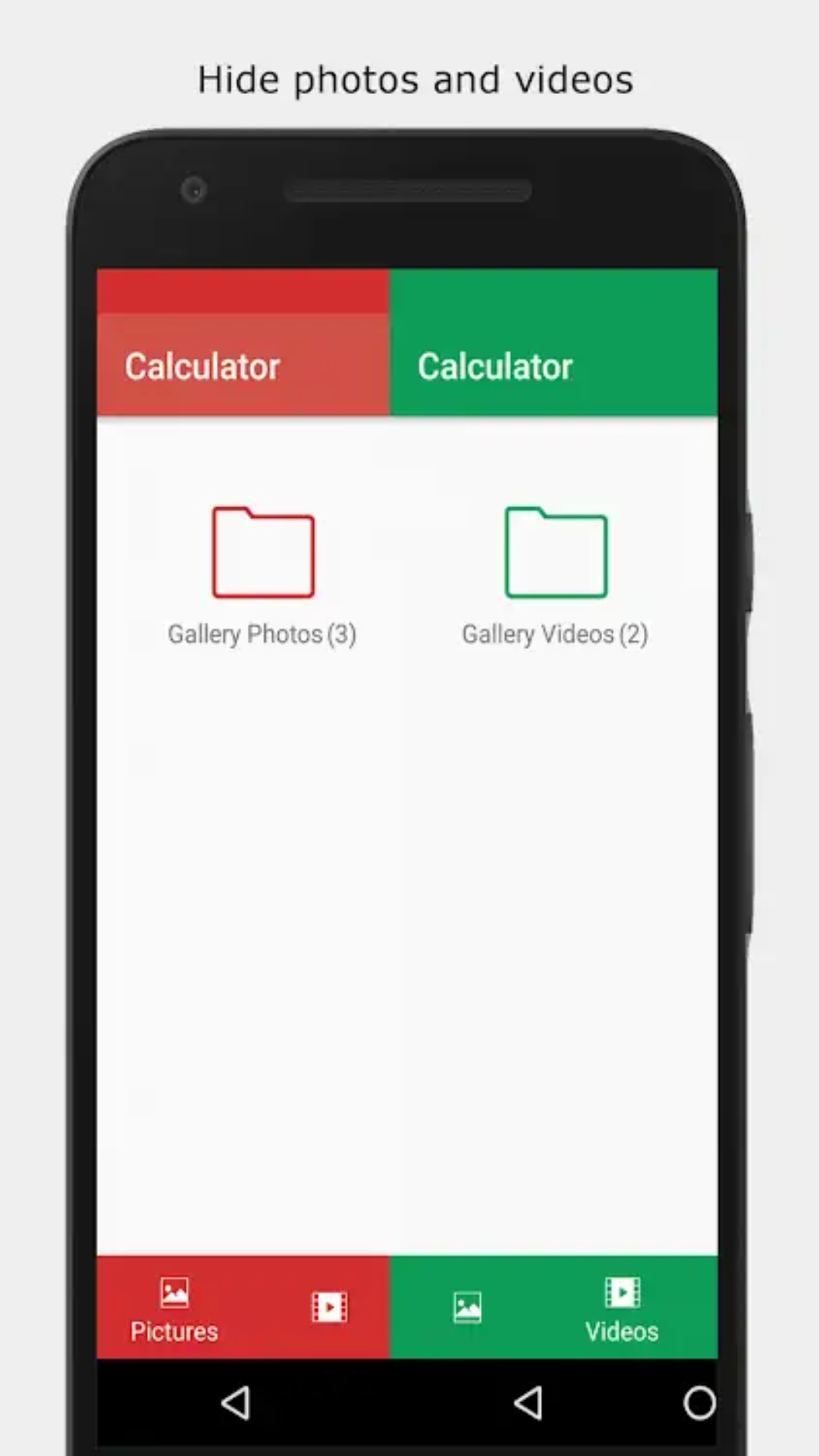 Bei über 10k Downloads werden im Schnitt 4,4 Sterne vergeben.
---
Beschreibung
📱 Calculator
★ Functonal basic caculator with calculator icon. No one can find out what its hiding!
★ Simple and beautiful UI.
★ Enter your PIN to open Calculator Vault & Applock.

⚿ Gallery Vault
★ Hide photos and videos in a few clicks from inside Gallery Vault.
★ Hide photos and videos from anywhere using share provider of Calculator Vault. e.g, From your Gallery app, click share option for the image you want to hide, and select Calculator Vault to hide it.
★ Hide freshly captured photos and videos using inbuilt Camera of Gallery Vault.
★ Slideshow: Easily start a slideshow of hidden images and videos. Activate beautiful slideshow transitions.
★ Decoy Gallery Vault: If your friend or relative finds out that Calculator Vault is hiding something for you, Then enter a fake decoy pin to unlock a Decoy Gallery Vault with dummy contents.

🔓 Applock
★ Powerful Applock with Fingerprint, Pattern and Pin unlock.
★ Applock Intruder Selfie: When this feature is enabled, We mail you selfies of intruders attempting to bypass security of locked apps. NOTE: Photos of intruders are directly sent from your device to your email. We do not store any of your photos.
★ Fake Covers: Applock comes with extra fake covers like Fake Fingerprint on screen and Fake Crash covers.
★ Lock new apps upon installation.
★ Lock uninstalls and installs of other apps.
★ Timed Re-lock: Apps can be re-locked after 1 minute, 5 minutes or 10 minutes.
★ Advanced Uninstall Protection: Calculator Vault and Applock can be safeguarded against uninstall attempts using Device Administrator permission.

⛨ Security
★ App Disguise: If Calculator app identity is blown, Use App disguise feature to change the icon of Calculator into a Scanner app with option to open Calculator from inside Scanner app.
★ Themes: If you are into colors, You can play around with beautiful theme colors.
★ Flip Flop Action: Setup an action when you flip your phone, Example Use case: When you are viewing hidden items, If some one comes in unexpectedly then flip your phone to open "www.google.com".
★ Password Recovery Email: Setup a password recovery email.
★ No battery drain and less memory footprint.
★ No advertisements.