Dieser Deal ist leider abgelaufen. Hier sind ein paar andere Optionen für Dich:
Die App gibt's derzeit kostenlos als Download für alle iOS Geräte. Der Normalpreis liegt bei 2,29 €. Bei 115 Bewertungen werden im Schnitt 4,7 Sterne vergeben.
Bokeh Effects

• Bringing DSLR-like photography to you with beautiful bokeh effects usually achievable only with professional large aperture camera.
• Lens Blur Effects, including Bokeh Blur, Depth Blur, Chromatic Aberration Blur, Fringing Blur, Motion Blur, Radial Blur, Frosted Blur, Fog Blur, Simple Blur.
• Brush tool for bokeh blur effects.
• AI-powered brush tool for bokeh blur effects, with the cutting-edge AI technology to separate person, cat and other objects from background and then apply blur.
• Refocus portrait photos that with depth information.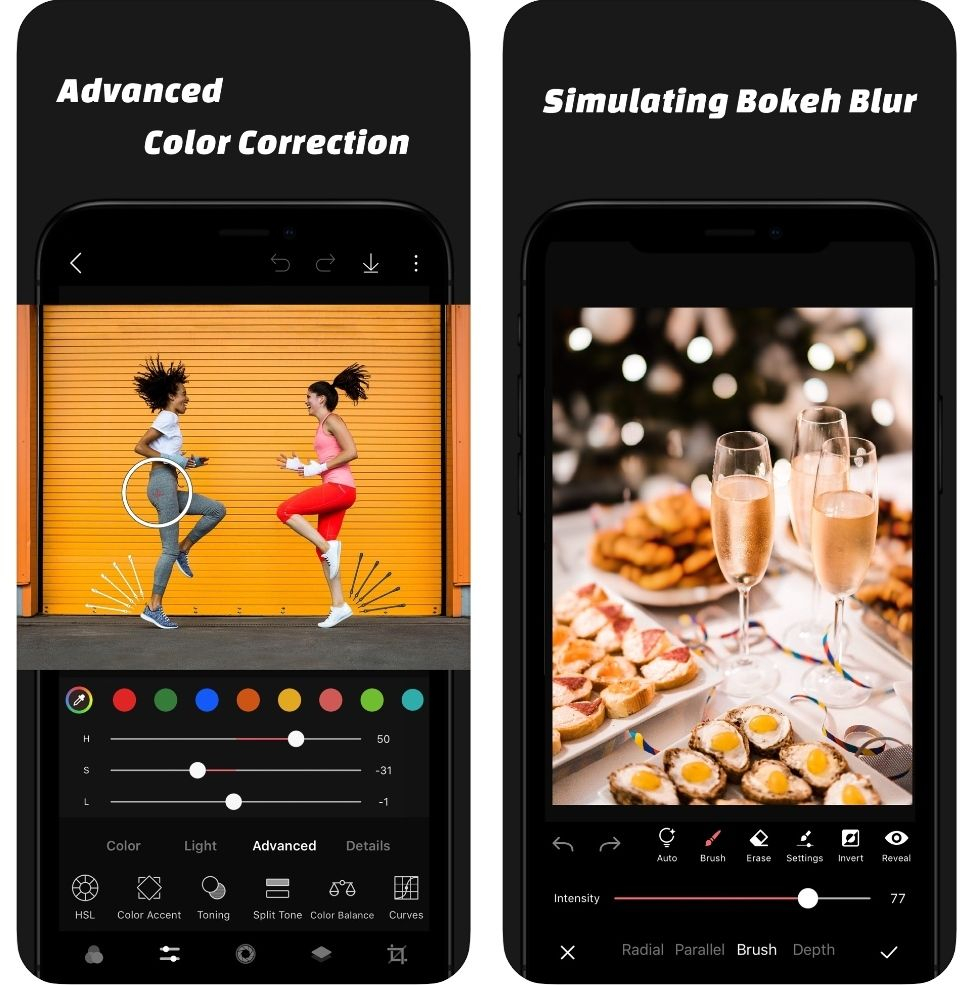 Extensive Adjustment Tools
• Color adjustments: Temperature, Tint, Saturation, Vibrance, Fade, Channels, Hue.
• Light adjustments: Brightness, Exposure, Contrast, Shadows, Highlights, Blacks, Whites.
• Advanced adjustments: Fine-tuning with Curves, Levels(Histogram). Apply Tone, Shadows Tone and Highlights Tone by preset colors or pickup custom colors.
• Color Accent - Convert your photo into black & white while keeping selective color or making selective color more vibrant.
• HSL - Selectively adjust Hue, Saturation, Luminance for 18 preset colors or sample any color from your photos
• Split Tone and Color Balance.
• Other Tools - Vignette, Fringing, Grain.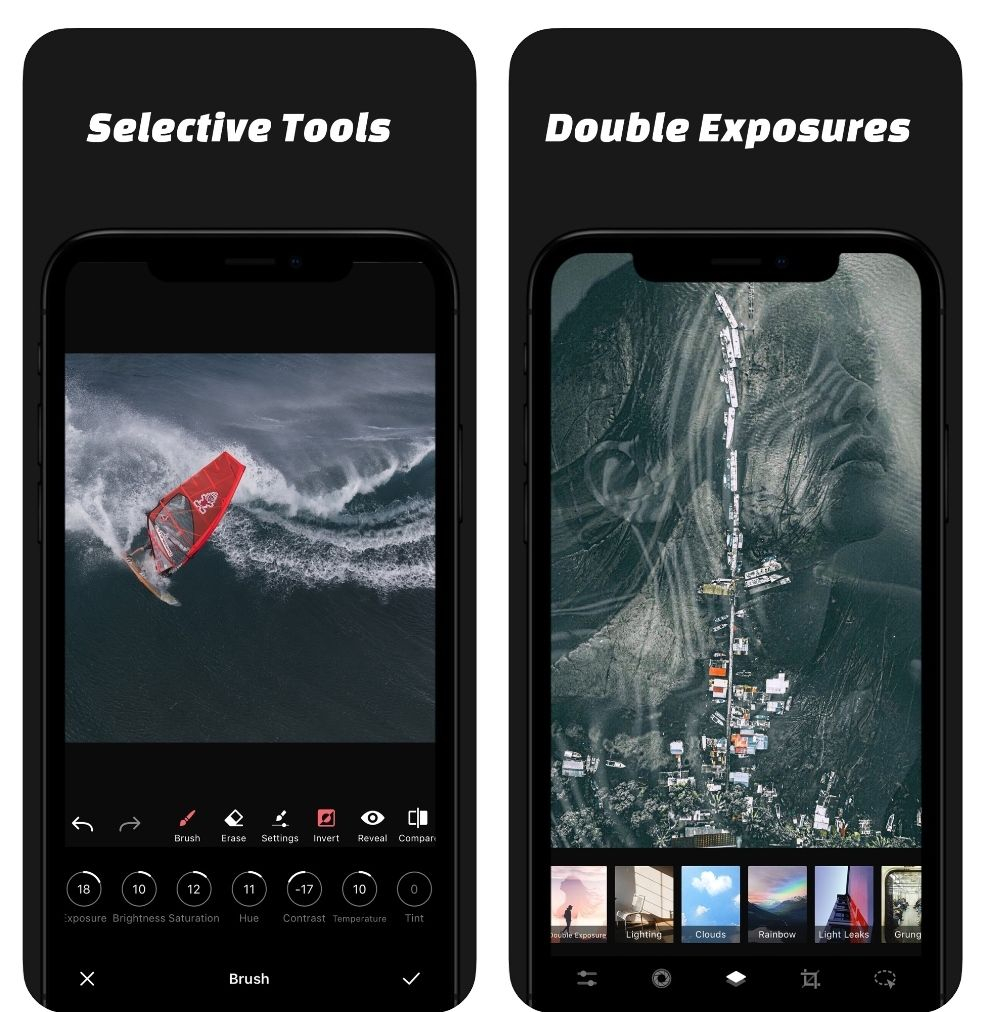 Local adjustments include
• Depth mask: Adjust photo based on depth using the dual camera.
• Brush mask: Draw your mask with an easy-use brush tool.
• Color mask: Selective adjustment with color.
• Radial mask: Circular adjustment over your photo.
• Linear mask: Adjusting photo over a linear.
• Mirror mask: Adjusting photo over a mirror linear.

Details Enhancement
• Bring out lost details of your photos with Dehaze, Clarity, Denoise tools.
• Add fantastic details to your photos with Ambiance, Bloom, Grain tools.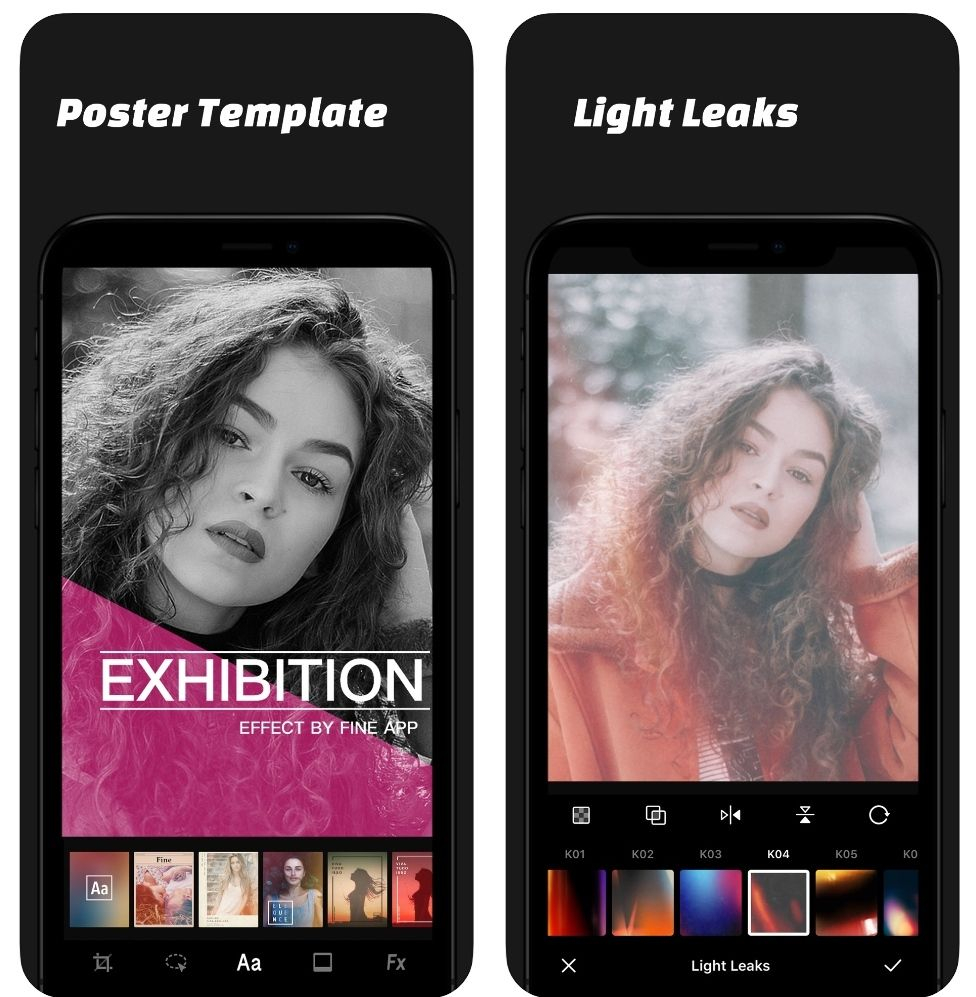 High Quality Filters
• High quality filters made by professional photographers.
• Easily apply Multiple Filters to your photos with simple one-tap, mix more filters together that would make your photos more attractive.

Photo Mixer
• Double Exposure: Seamlessly merge photos with various blending modes.
• Light Leaks: Emulate 1990' film camera with light leaks texture overlays.
• Gradients: Apply Gradient textures to your photo
with different blend modes.
• Grunge: Apply edgy look textures to your photos with different blend modes.
• Vintage: The style of color film photo from the 50's, 60's or 70's.


Photorealistic Effects
• Light & Shade: Creative stickers emulate light through a window & prism effects. you can change blend mode and opacity, flip horizontal, flip vertical, duplicate, delete and lock.
• Emulate Clouds, Rainbow and other Nature effects with creative stickers, just like Light & Shade stickers, you can rotate, translate, zoom, resize freely.

Perspective Correction
• Liquify: Warp, Bulge, Pinch, Narrow
• Crop: Crop to standard sizes or freely.
• Rotate: Rotate by 90, flip horizontal, or straighten.
• Mirror: Adjustable vertical symmetry, horizontal symmetry mirror effects.
• Perspective: Fisheye, Wide Angle, Distortion, and Macro.
• Skew: Skew vertical and horizontal.
• Stretch: Stretch vertical and horizontal.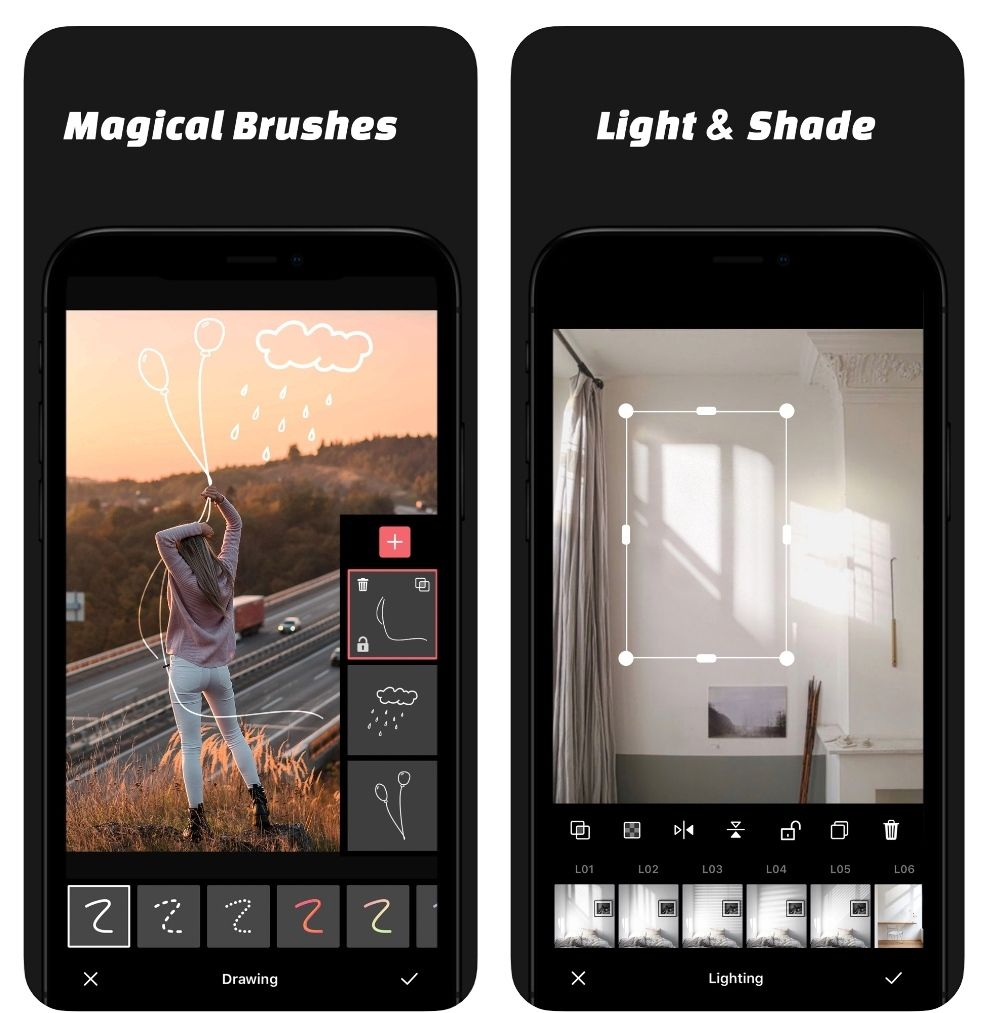 Text & Poster & Effects
• Text: Add and customize text with various blending modes.
• Poster: with various Poster Templates, you can easily create a vintage look for your photos.
• Frames: Add borders, frames with various shapes.
• Effects: Easily convert your photos into artistic masterpieces. Retro effects, glitch effects, blink, low-poly, and more
Wenn Du weiterklickst und anschließend z.B. etwas kaufst, erhält Preisjäger u.U. dafür Geld vom jeweiligen Anbieter. Dies hat allerdings keinen Einfluss darauf, was für Deals gepostet werden. Du kannst in unserer
FAQ
und bei
Über Preisjäger
mehr dazu erfahren.