Leider ist dieser Deal mittlerweile abgelaufen
eingestellt am 14. Mär 2020
Dieser Deal ist leider abgelaufen. Hier sind ein paar andere Optionen für Dich:
Bei Amazon könnt ihr euch gerade die Kochbücher "Korean Takeout Cookbook" und "Tex-Mex Takeout Cookbook" gratis holen.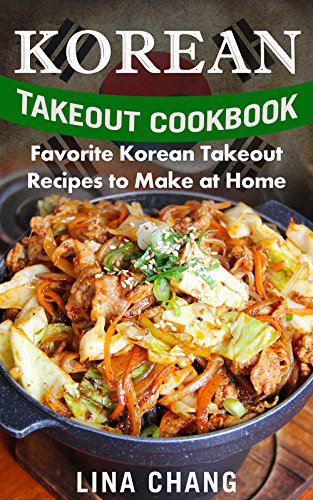 t's not surprising that Korean food is America's fastest rising star on the food scene today. It meets this generation's quest for new, exotic, and exciting gastronomic adventures. Americans are no longer hesitant to try things that are unlike what they're accustomed to; they're willing to try new flavors, spices, and textures. Korean cuisine undoubtedly offers all these and more.

Inside, you'll find:
A brief history of Korean cuisine
The ingredients, tools and equipment, as well as the cooking methods used
Delicious appetizers and side dishes such as the Fries with Gochujang Aioli and the Korean Pancakes with Green Onion
Rejuvenating salad recipes like the Sesame Crust Ahi Tuna Salad
Satisfying soup recipes such as the Rice Cake Soup and the Kimchi Soup
Tasty rice recipes such as the Korean Rice Rolls (Kimbap)
Great noodles recipes like the Black Garlic Noodles and the Noodles in Black Bean Sauce
Delightful hot stone recipes such as the Stone Bowl (Dolsot Bibimbap)
Wholesome beef recipes like the Korean Beef Stew and the Beef Roll
Satisfying chicken recipes like the Korean Fried Chicken and the Fire Chicken
Bountiful pork recipes such as the Army Stew and the Spicy Pork Stir-fry
Traditional seafood recipes such as the Fishcake Stew and the Fried Squid
Flavorful vegetarian recipes like the Vegetable Bibimbap and the Korean Vegetable Curry
---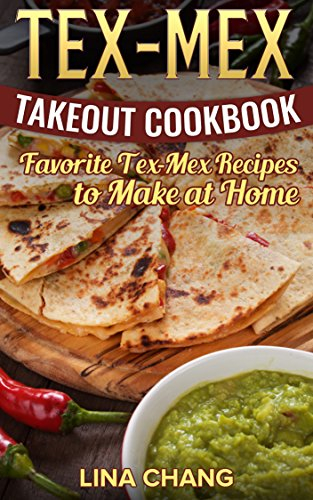 Chili con carne, fajitas, tacos, and nachos are the iconic dishes of Tex-Mex cuisine. These are familiar dishes that many consider being comfort food. Like other cuisines adopted into American culture, Tex-Mex, short form for Texan-Mexican, is an exciting mix of flavors and spices from Mexican, Spanish, Native American, and Berber influences passed down through tradition over several centuries. It is a dynamic cuisine that is still evolving and incorporating new flavors; graciously adjusting to the tastes and needs of the times.

Inside this book, you'll find:

An introduction to Tex-Mex takeout cuisine
Ingredients used in Tex-Mex cooking
Cooking methods and tools used to prepare authentic Tex-Mex meals
50 of the best Tex-Mex takeout recipes including:
Great appetizers, snacks and dips like the Queso Dip, the Bean & Cheese Nachos or the Chili Cheese Fries
Easy-to-prepare sandwiches and wraps like the Beef Quesadilla, the Shredded Chicken Burrito or the Santa Fe Wrap
Satisfying rice, salad and bowl recipes like the Chili Bowl or the Avocado Chicken Salad
Heartwarming soup recipes like the Caldo de Res or the Tortilla Soup
Classic taco recipes like the Carne Asada Tacos or the Fish Tacos
Favorite main dish recipes like the Picadillo or the Tex-Mex Pizza
Delightful desserts like the Caramel Flan or the Churros