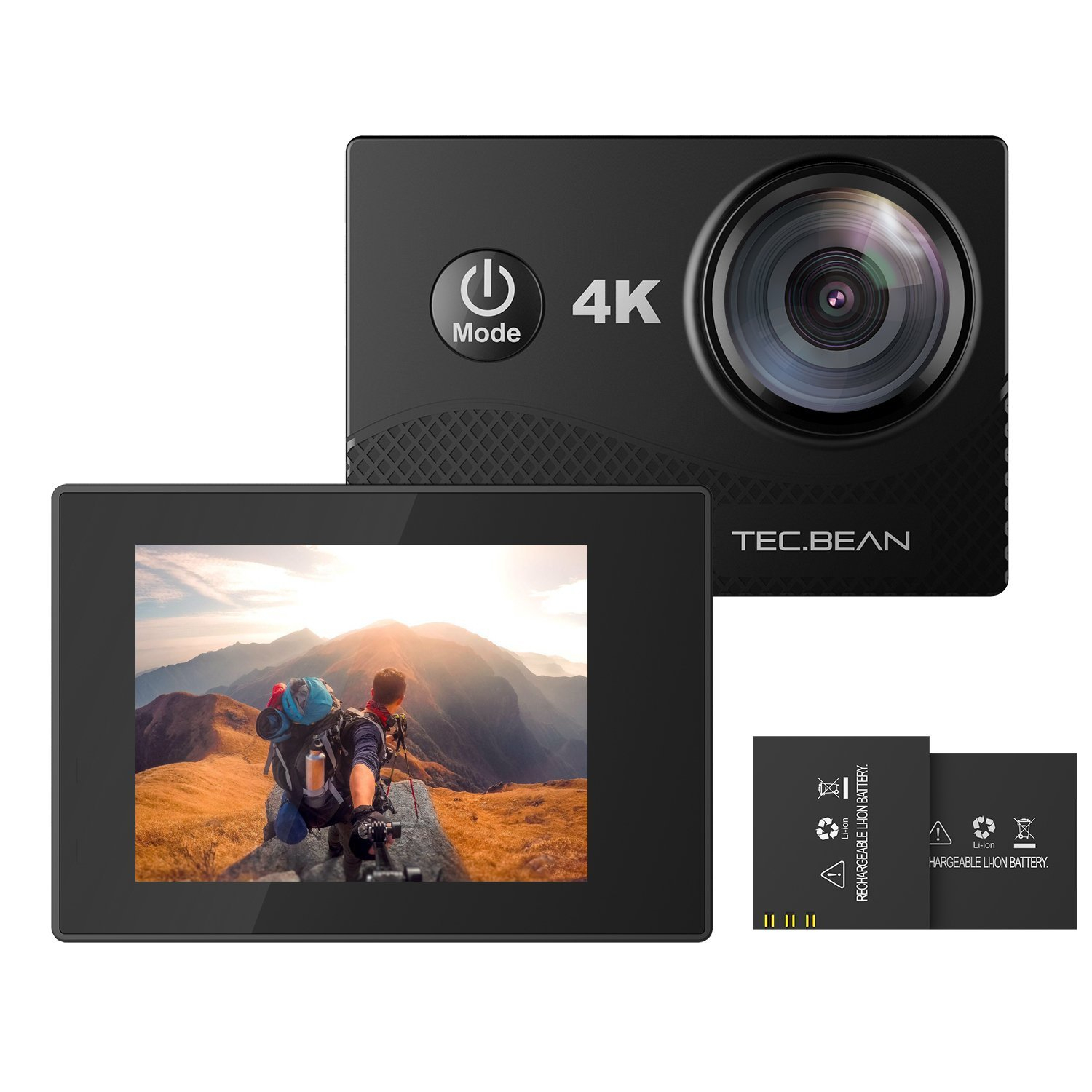 'TEC. BEAN 4 K – 2.0 FHD LCD Display – Waterproof Action Camera 45,99 Euro
eingestellt am 11. Jul 2017
'TEC. BEAN 4 K – 2.0 FHD LCD Display – Waterproof Action Camera , 45,99 Euro mit dem Code "I2TW72AY " auf der Produktseite.
Hab die Camera selber im Einsatz und für den Preis kann ich sie sehr empfehlen
Bewertungen: 4.3 von 5 Sternen bei 49 Bewertungen.
Produktbeschreibung
H tip are the benefits and features of this product:
'2.0 LCD display: pictures and videos in real time, recording and so, you don't have to inspect a WiFi connection with your Android or iOS mobile device.
Professional Sony 179 sensor + Ultra 170 ° wide-angle lens: so you can even larger image. Ideal for any adventure. The resolution is much better and more clear than conventional lenses.
Includes two rechargeable batteries: expands your recording time of only 88 minutes on whole 176 minutes. No more worry that the battery is empty. Perfect for adventure.
Built in WiFi: Simply download our App on your smartphone, and connect your Tec.Bean 4 K action camera. Now you can also contact your pictures or videos via Android or iOS device.
Durable and waterproof – thanks to the waterproof casing you can hang the Tec.Bean 4 K action camera up to a water depth of 30 metres. The camera also keeps in the rain, dirt, cold, dust and sand. Take your 4 K action camera wherever you go.
Application: Designed for sports, outdoor activities and security/surveillance, car journeys etc get creative and use your 4 K action camera any time, wherever you want it.
Box Contents:
1.Bean 4 K action camera
1 x Waterproof Case
1x Waterproof case Clip
1 x Waterproof Gehäusehalterung
1 x Multi-function Clip
1 x Bicycle Holder
1 x Camera Mount
1 x Helmet holder
4x Strap
1 x Cleaning Cloth
1 x Power Adapter
1 x 3 M sticker
1 x USB cable
1 x User Manual
2 x Rechargeable Batteries