Dieser Deal wurde vor mehr als 2 Wochen veröffentlicht und könnte inzwischen nicht mehr verfügbar sein.
eingestellt am 29. Mai 2021
Beide Bücher von Konrad Ryan gibt es dzt. gratis für euch als Kindle-Ausgabe. Wer gut Englisch spricht bzw. die Beschreibung unter den Büchern lesen kann, sollte zugreifen.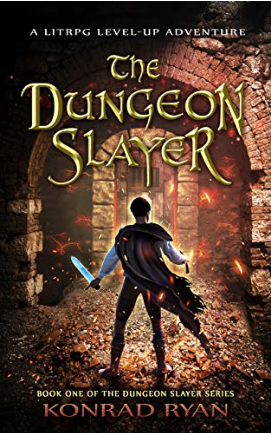 The Dungeon Slayer: A LitRPG Level-Up Adventure (The Dungeon Slayer Series Book 1) (English Edition)
Mankind has been under attack for fifty years by the awesome power of bosses and monsters who are the denizens of dungeons. Monsters started these attacks when a mystical beast named Raekast appeared and threatened the world, eradicating human life from several continents. Raekast threatened all human life until a mysterious ceremony called 'Rebirth' unlocked the hidden potential of humans strong enough to repel and defeat her. Raekast's final, desperate act caused dungeons to spawn across the globe. The greatest of these dungeons is known as Titan. Dungeons are a threat to humanity and nature alike. Powerful reborn humans known as 'Slayers' enter their dangerous depths to kill the monsters and bosses that live within and retrieve treasure, items and more.
Tad Harrington, a video game loving 16-year-old high school student, was bullied relentlessly throughout his life. Tad's Rebirth date has come. His last hope is to be reborn a slayer strong enough to enter the toughest dungeons where a life of power and luxury could await him.
When things don't go according to plan, Tad finds out he has a special Rebirth, one that can level up and grow stronger by defeating monsters. Starting from level one, how high can Tad climb? Can he overcome the challenges and become the ultimate dungeon slayer?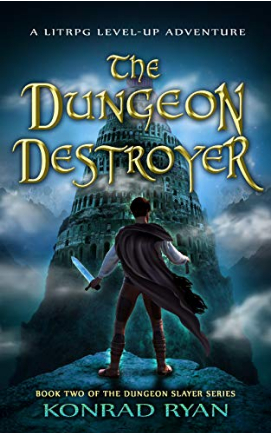 The Dungeon Destroyer: A LitRPG Level-Up Adventure (The Dungeon Slayer Series Book 2) (English Edition)
After the pain of lost friends and party members, Tad, gold key in hand, faces the endless class tower. Mysteries and secrets lie within. Trials turn to battles with other voids. With new strength come new challenges. His warrior trial looms ahead, with warrior rank dungeons waiting beyond. Old friends and new band together to raid dungeons and find adventure in the second installment of the Dungeon Slayer Series.