Zwei Moby Alben kostenlos - "More Fast Songs About The Apocalypse" & "These Systems Are Failing"
Moby verschenkt gerade zwei seiner Alben.
Direkter Link zum WeTransfer
Download
Der US-amerikanische Sänger, Gitarrist, Disc Jockey und Musikproduzent Moby hat 2016 und 2017 zwei Alben mit dem Void Pacific Choir aufgenommen und verteilt diese gratis als WeTransfer.
Dazu gibt es eine lustige gefälschte Pressemitteilung unter dem Namen John Miller, welchen Donald Trump angeblich mal als Pseudonym verwendete: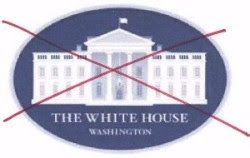 from the desk of john miller:
to whome it may concerned,
the moby artist, who is old and sad, is putting out albums number 2 with the void pacific choirs - apparently "MORE FAST SONGS ABOUT THE APOCALYPSE."
i can't say i like it but it's there. they made album #1 last year before my boss, donald j. trump (who is a real person, just like me) became the president of the united states. moby artist was invited to inauguration(BIGGEST) but he didn't. the first album they released is very noisy...as is this second album, just see the title, pretty clear. but it's like they hate america and think it's NOT GREAT AGAIN. so, don't listen to this as i won't be listening, even though they are giving it away for free! idiots!
apocalypse? i don't see real horsies anywhere? SAD.
MAGA,
john miller
(I'm such an incredible publicist, that Steven Colbert(FAKE NEWS) and John Oliver(FAKE NEWS) LOVE ME!)
Moby & The Void Pacific Choir - More Fast Songs About The Apocalypse
Track listing:
1 Silence 3:56
2 A Softer War 4:29
3 There's Nothing Wrong With The World There's Something Wrong With Me 3:52
4 Trust 2:50
5 All The Hurts We Made 5:06
6 In This Cold Place 3:57
7 If Only A Correction Of All We've Been 5:25
8 It's So Hard To Say Goodbye 3:27
9 A Happy Song 2:49
Released 2017
Wikipedia: en.wikipedia.org/wik…pse
Discogs: discogs.com/de/…377
Allmusic: allmusic.com/alb…442
Moby & The Void Pacific Choir - These Systems Are Failing
Track listing:
1 Hey! Hey! 4:23
2 Break.Doubt 4:12
3 I Wait for You 3:59
4 Don't Leave Me 4:38
5 Erupt and Matter 4:09
6 Are You Lost in the World Like Me? 4:26
7 A Simple Love 4:39
8 The Light Is Clear in My Eyes 3:27
9 And It Hurts 1:53
Released 2016
Wikipedia: en.wikipedia.org/wik…ing
Discogs: discogs.com/de/…014
Allmusic: allmusic.com/alb…457
"Wie bereits der im vergangenen Herbst veröffentlichte Vorgänger »These Systems Are Failing« schlägt auch »More Fast Songs About The Apocalypse« eher punkige Töne an und arbeitet sich inhaltlich am politischen Klima der USA ab." (Quelle: intro)
Übrigens stellt Moby 150 Songs gratis zur Verfügung für nicht kommerzielle Filmemacher und Filmstudenten: 
mobygratis.com/